‎
Name:
MoonRunner (Moon for short)
Gender:
Male
Strength:
(What it's good at.) Fighting, Swimming, Running, Social and Hunting
Weakness:
(What it's bad at.) Stealth
Pelt Color:
Grey
Markings:
A heart in between her eye and nose, on her shoulder and on her rump. A blue leaf behind her front left leg and a green leaf on her fron left leg. A green swirl across her back, two green spots on her forehead, a blue curved line across from the top of her eye down near the top of her mouth and a white diamond on her belly on her right side
Eye color:
Light blue
Personality:
Friendly, Heppy and Playful
Other:
None
Picture(s):
(Drew it myself =P)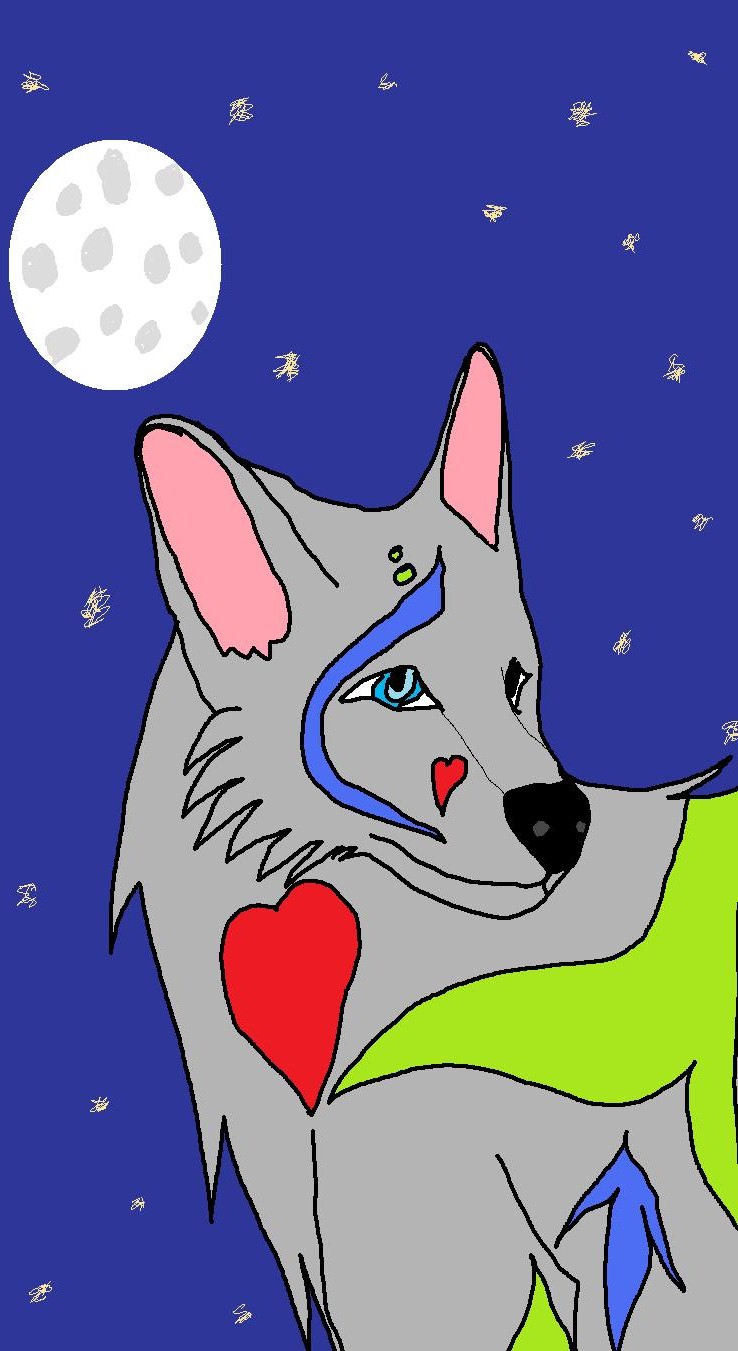 Human or Wolf:
Why Do We Love People That Don't Love Us?